Chromium Reducing Formula by Earth Science review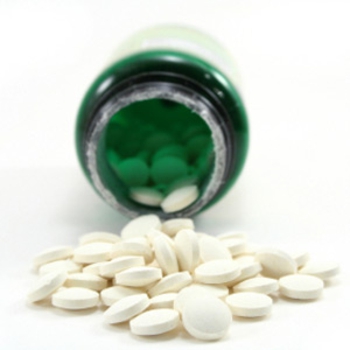 ACTION: Reduces appetite.
SOLD AS: Liquid extract.

INGREDIENTS: One ml contains chromium picolinate, 200 meg; vitamin B6, 5 mg; bladderwrack (kelp), 50 mg; vitamin E, 10 IV; garcinia cambogia, 50 mg; zinc, 2 mg. Chromium Reducing Formula does not contain any starch, yeast, corn, soy, dairy, sugar, wheat, or artificial colors, flavors, or preservatives.
HOW TO TAKE IT: According to the manufacturer, add 1 dropper (1 ml) to a small amount of water, juice, or other liquid 3 times a day, 30 minutes before meals.

WHAT IS IT SUPPOSED TO DO: Chromium picolinate is claimed to reduce cravings, garcinia cambogia reduces appetite, and bladderwrack stimulates metabolism. The extract is in a base of purified water and natural flavors.

COMMENTS: There is no reliable scientific evidence to support the manufacturer's claims. If you want to take garcinia to help you lose weight, note that the amount" of garcinia in the recommended daily dose of this product is significantly lower than the 750 mg reported to effectively suppress appetite. If you have diabetes and are taking insulin or any antidiabetic medications, consult your physician before taking this or any product that contains chromium. Chromium has the ability to lower insulin resistance, alter the type or amount of medication needed to control diabetes, and change the frequency with Which blood-sugar monitoring should be done.