Herbal Phen-Fen by HPF LLC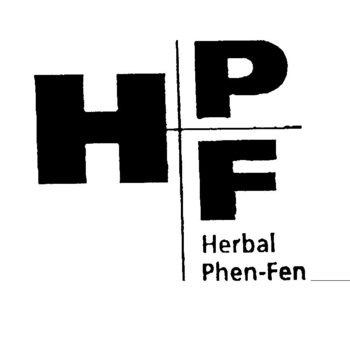 Herbal Phen-Fen,by HPF  LLC
ACTION: Suppresses appetite.
SOLD AS; Tablets.

INGREDIENTS: Two tablets contain 650 mg of a proprietary formula: St. John's wort (standardized 0.3 percent hypericin), ma huang (ephedra) extract (standardized 8 percent alkaloids); also dicalcium phosphate; microcrystalline cellulose; croscarrnellose sodium; stearic acid; silica; magnesium stearate; and pharmaceutical glaze.

HOW TO TAKE IT: The manufacturer suggests 2 tablets, 2 to 3 times daily, 30 minutes before meals.

WHAT IS IT SUPPOSED TO DO: St. John's wort prolongs the reuptake of the neurotransmitter serotonin in the brain. Serotonin reduces appetite and helps you feel full. Ma huang increases the metabolism rate and helps control hunger. The manufacturer notes that when HPH Herbal Phen-Fen is combined with a lowcalorie diet and exercise, it can help you lose weight.
The manufacturer reports on a study conducted at St. Lukes-Roosevelt Memorial Hospital in New York City in which rna huang and St. John's wort were given to obese individuals in an open-label trial. During an 8-week period, more than 800 subjects received 40 mg rna huang and 800 mg St. John's wort daily. At 4 weeks, the subjects had lost a mean of 1. 72 pounds per week; at 8 weeks, the mean weight loss was 1.4 pounds per week.
COMMENTS: HPF Herbal Phen-Fen is a proprietary blend that was created as a nonprescription alternative to the nowunavailable prescription Phen-Fen. It contains ephedra, which has been -linked with serious side effects, including death. Use of HPF Herbal Phen-Fen is not recommended if you are pregnant, breast-feeding, or taking an MAO inhibitor. If you have diabetes, prostate enlargement, heart disease, thyroid disease, or high blood pressure, consult your doctor before taking this product.