Kola nut for weight loss review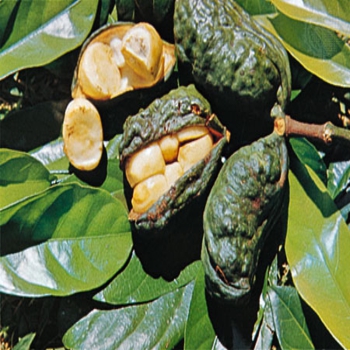 Kola nut
MANUFACTURERS/BRAND NAME(S): Zand, Herb Pharm, Nature's Answer.
WEIGHT LOSS PILL TYPE: Thermogenic agent and diuretic. The kola nut is the seed kernel of the African kola tree. It's also referred to as bissy nut.
SOLD AS: Capsules, extract.
BACKGROUND/RESEARCH: Proof that kola nut supports weight loss is basically anecdotal. One animal study discovered that excess weight decreased in rats that had received 18 weeks of kola-nut supplement. Scientific studies in human beings, nevertheless, are lacking.
PRQDUCT CLAIMS: Kola nut contains caffeine, theobromine, and tannins, which spark the metabolism and urinary excretion.
HOW TO TAKE IT: To use the extract, specialists advocate adding 10 to 15 drops to water and taking it 2 to 3 times a day. Package directions usually suggest taking 1 to 2 capsules daily.
SIDE EFFECTS: Because kola nut contains caffeine, insomnia, tremors, heart palpitations, and nervousness may occur.
PRECAUTIONS: Do not take kola nut if you are pregnant or breast-feeding. Before taking kola nut, consult your doctor if you are taking any medications or have high blood pressure, heart or thyroid disease, or a nervous disorder.
Weight Loss Products containing Kola nut