DHEA - DehydroEpiAndrosterone supplements for weight loss review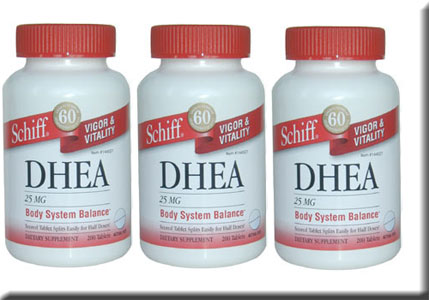 DHEA Dehydroepiandrosterone
MANUFACTURERS/BRAND (S): Twinlab, Doctor's A-Z, Enzymatic Therapy, Ultimate Nutrition, Schiff, Kal, Body Ammo, Natrol, among others.
SOLD AS: As a synthetic or as an animal extract in capsules, sublingual capsules, and tablets, usually 25 mg.
WEIGHT LOSS PILL TYPE: Thermogenic agent. DHEA is a weak androgen, or male hormone, that is present in both sexes. It is produced by the adrenal gland and manufactured from cholesterol, and it is the most abundant hormone in the human bloodstream.
BACKGROUND/RESEARCH: Many studies have been done on the anti-aging outcomes of DHEA, but very little has been carried out in the region of weight reduction, except in rats. There are reviews that it could assist with losing weight, improve sexual energy, reduce memory loss, and treat cancer, diabetes, and Alzheimer's disease, even though none of these claims has been shown in humans. Researchers have discovered, on the other hand, that the amount of this hormone is highest in adolescence and young adulthood but declines steadily thereafter. This is the primary reason it has acquired a status as an anti-aging compound.
WHAT IS IT SUPPOSED TO DO: DHEA has the capacity to encourage the burning of fat and to increase muscle mass. It does this in a roundabout way by protecting against the act of an enzyme that is required in the course of fat production. The degree of DHEA in the body peaks at about age twenty then routinely diminishes. This decrease of DHEA has encouraged many specialists to advise that people take a supplement not merely due to its fat-fighting and musclebuilding abilities, but as it also seems to be helping slow the aging process. A number of specialists declare it also guards against cancer and heart disease and enhances the immune system, however these claims have not been proven.
HOW TO TAKE IT: The manufacturers proposed dosage ranges from 5 to 25 mg daily. Some experts recommend having your DHEA levels checked (your doctor can do a blood or saliva test) before you take DHEA supplements.
SIDE EFFECTS: DHEA can cause insomnia; acne; fatigue; irritability; and oily skin; and in women it can also cause facial hair 'growth and deepening of the voice. Some men report breast enlargement when taking DHEA. Doseshigher than 25 mg can cause heart palpitations in some people. The long-term effects of DHEA supplementation are unknown, but may include cancer as discussed below.
PRECAUTIONS: Because DHEA is an androgen, or male sex hormone, a person with a personal or family history of hormonerelated tumors, such as breast, endometrial, or prostate cancer, should not take it. Supplemental DHEA could stimulate the growth of breast and prostate tumors. In fact, studies show high levels of DHEA in women with breast cancer and endometrial cancer. Generally, healthy people younger than forty should not take DHEA because it can hinder the body's ability to produce the hormone naturally. If you are taking estrogen, your dosage may need to be- modified if you decide to take DHEA.
Weight Loss Products containing DHEA
7 keto naturalean review – 7 keto DHEA metabolite 7 keto naturalean review - 7 keto DHEA metabolite product for weight loss ACTION: Burns fat. SOLD AS: Capsules. INGREDIENTS: One capsule contains iodine (potassium iodide), 100 meg; copper gluconate, 500 meg; manganese (Krebs cycle chelate), 50...